Emma Reaume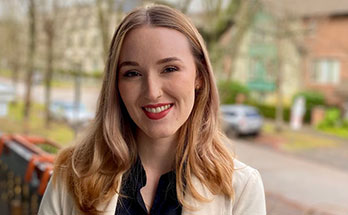 Emma Reaume grew up in Calgary, Alberta before moving to Vancouver for university. She graduated from UBC with a Bachelor of Arts Degree in Psychology before attending law school at UBC's Peter A. Allard School of Law.
During law school, Emma completed the Judicial Externship Program where she interned with BC Provincial Court Judges across the lower mainland. During this program, she also had the unique opportunity to participate in Judges' decision-making in multiple trials, which has made her a better litigator.
Emma articled at Ferguson Allingham until May 2023, remaining with the firm after she was called to the Bar. She was immersed in the practice of criminal law throughout her articles attending court daily on a variety of matters and it was but a short step into court as a fully fledged lawyer. Emma is passionate about protecting her clients' Charter rights and achieving a just outcome in every case.